72V 20Ah Lithium-Ionen-Akku
Der 72V 20Ah Lithium-Ionen-Akku ist ein Li-Ionen-Akku in 20S. Diese 72V 20Ah Lithium-Ionen-Batterie ist mit 18650 2600mAh Batteriezelle unter hoher Leistung montiert. Wir testen alle 72V 20Ah Lithium-Ionen-Akkus vor der Auslieferung, um sicherzustellen, dass sie gut funktionieren, wenn Sie sie erhalten.
Model

72V 20Ah Lithium Ion Battery Pack

Size


Customised

Weight

≤11Kg

Nominal capacity

20Ah

Nominal voltage


72V

Internal resistance:

≤15mΩ

Energy density

≥180Wh/kg 0.2CDC

Volumetric energy density

≥360WH/L 0.2CDC

Discharge cut-off voltage

55V

Charge voltage

84V

Standard charging

0.2C constant current charge to 84V, then constant

voltage 84V charge till charge current decline to≤0.05C

Standard discharging

0.2C CC discharge to 55V.

Max.continual charge current

5A

Continual discharge current

1C

Max. Charge/discharge pulse current

3C

Operating temperature

Charging: 10~45℃
Discharging:-20~55℃

Storage temperature

Less than 1 year: 0~25℃

Less than 3 months: -10~45℃

High temperature performance

0.5C capacity higher than 98% of nominal capacity at 55℃

Low temperature performance

0.2C capacity higher than 70% of nominal capacity at -20℃

Standard charge/discharge cycle life

Cycle life of standard charge/discharge capacity

after 2500 cycles greater than 60% of initial capacity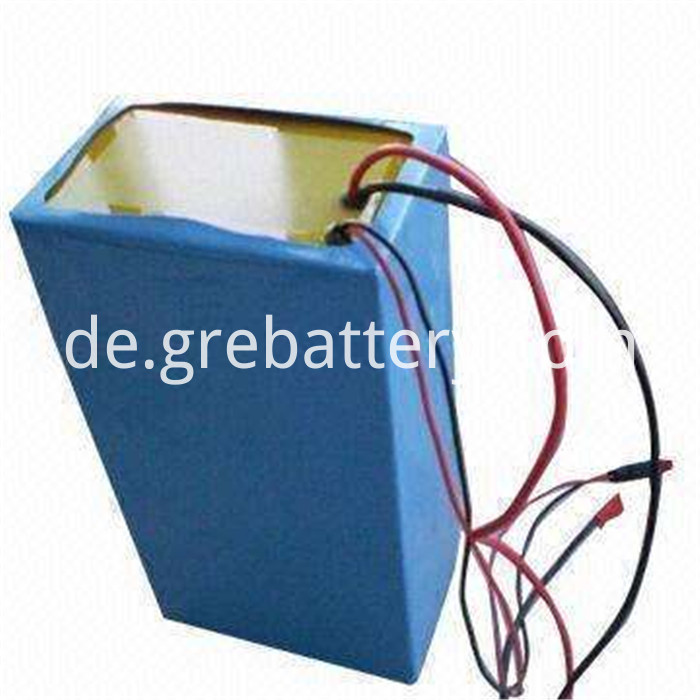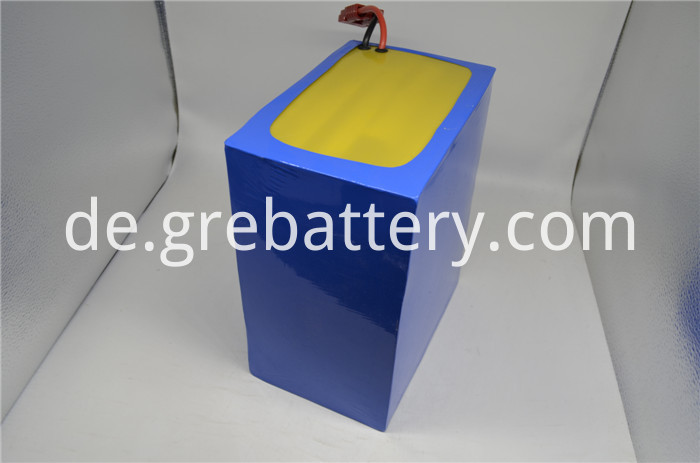 Warum Grenergy?
Bieten Sie Lösungen aus einer Hand, sparen Sie Designzeit und Kosten für den Kunden
- Packungsdesign / Externes Gehäusedesign / BMS-Design
Strenge Qualitätskontrolle, Verbesserung der Wettbewerbsfähigkeit des Kunden
- 100% PCM-Test von IQC
- 100% Kapazitätstest von OQC
Termingerechte Lieferung und exzellenter Service
- Schnelle Lieferung in 10 Tagen, wenn Vorrat
- 8 Stunden Reaktionszeit und 48 Stunden Lösung
Erfahrenes F & E-Team, professioneller Berater für Energielösungen
- Umfassendes Batterie-Testcenter (Sicherheits- und zuverlässiger Test)
- Leistungsstarke ODM-Fähigkeit, sich durch Anforderungen zu entwickeln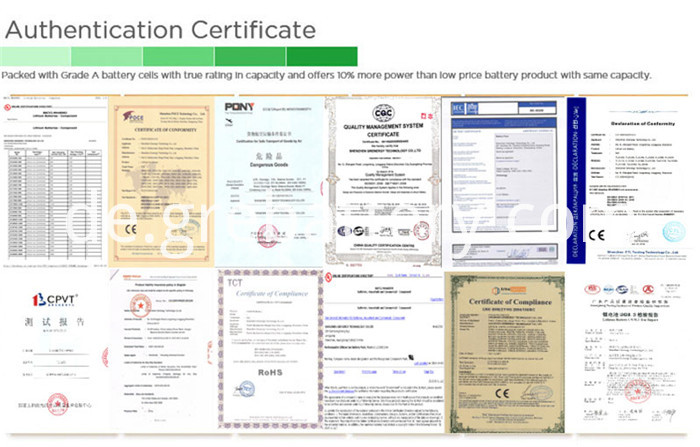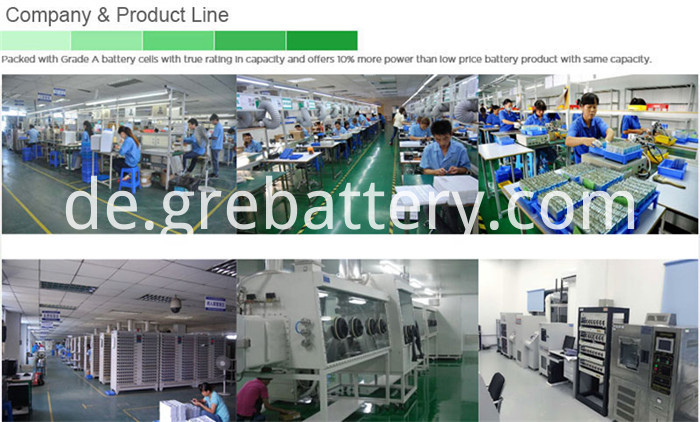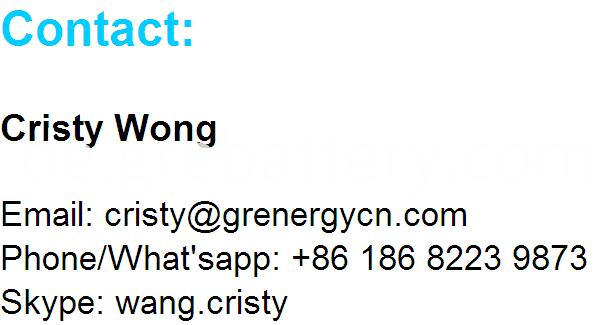 Produktgruppe : E-Bike Akku